Lighting a Ballroom Wedding.
Linda Diproperzio over at SheFinds.com just wrote a short feature on planning ballroom weddings, including the 11 mistakes couples make. I'm happy to be quoted on the need for you as the couple to find a photographer that can photograph a ballroom well.
The thing is, there are times and places where natural light can do wonders. There are even places where bouncing an on-camera flash can make the best light possible.
I love beautiful light, and sometimes we have to create it.
But a ballroom can give an unprepared photographer the nightmare of their dreams if they aren't prepared.
Hint: ask your photographer if they use off camera lighting.
We don't notice it in the excitement of the moment, but once the evening festivities begin at your wedding, light becomes scarce.
Whether you have chosen a live band with their own lights on the dance floor, whether you are dimming beautiful chandeliers, or maybe letting the glow of candlelight set the mood, your photographer needs more light to get beautiful images.
Off camera lighting is what gives an image it's 'pop' in these situations. When I shoot these situations I use an on-camera flash for fill, and two to four off camera lights on stands around the room to keep the room at a nice glow.
This does two things:
1) It bathes you and your guests in a room full of beautiful light.
And this is much better than an image where you are the only thing you can see in the picture (because the rest of the room would be dark without the off camera lights).
2) Those off camera lights put a gorgeous rim light on you.
And that rim light separates you from the background so that every image pops.
That's how it applies to your photographer, and it is one of my 20 Questions to Ask Your Photographer, found in the bridal packet on my information page.
But you might want to check out the article and see some of the other tips from florists and planners that joined me in the article for more tips.
Check it out here: How to Plan a Ballroom Wedding
Interested in seeing what the other 20 questions are that you need to ask your photographer? Download my bridal packet here: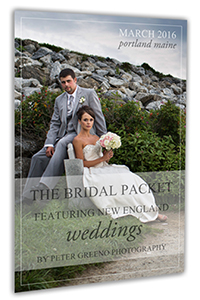 S
ee the 20 things you need to ask your photographer.
[contact-form-7 id="24701″ title="Download my Bridal Packet – Ballroom Wedding Post"]